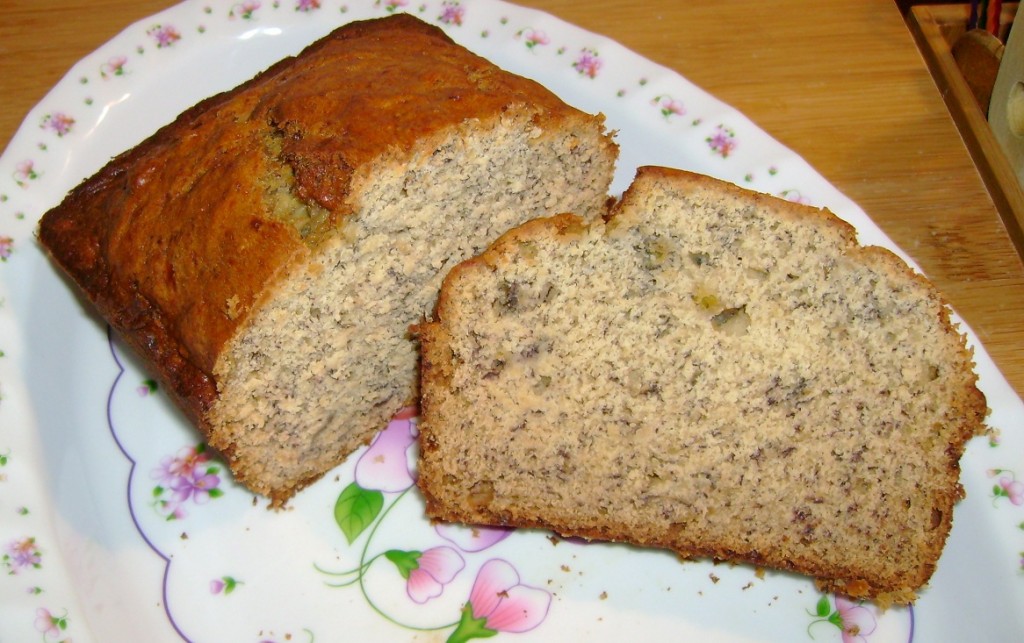 I hate throwing away food, so I always try finding a way to use it before it becomes inedible. A good example of this is overripe bananas. I don't throw them away. I make a banana bread instead. The riper they are, the sweeter the bread, and a sweet bread is a good bread. If you aren't ready to make the banana bread, yet, you can stick the bananas in the freezer until you are ready. This recipe makes a dense, moist bread with a crusty outside. It is sweet enough for dessert but not too sweet for breakfast. You can add walnuts or chocolate chips, if you desire.
Banana Bread
Ingredients
2 cups all-purpose flour
1 teaspoon baking soda
¼ teaspoon salt
½ cup butter
¾ cup brown sugar
2 eggs, beaten
2⅓ cups mashed overripe bananas
Instructions
Preheat the oven to 350°F and lightly grease a 9×5 inch loaf pan.
Combine the flour, baking soda and salt in a large mixing bowl.
In another bowl, cream together the butter and brown sugar. Stir in the eggs and mashed bananas until well blended.
Stir the banana mixture into the flour mixture just until moisten. Pour the batter into the prepared loaf pan.
Bake in the oven for 60-65 minutes or until a toothpick inserted in the middle comes out clean. Let the bread cool in the pan for 10 minutes, then turn out onto a wire rack.
Notes
Nutrition Information Per Serving: 236 calories; 8.8g fat (5.2g sat); 51.2mg cholesterol; 36.7g carbohydrate; 4.4g protein; 1.8g fiber; 219.9mg sodium; 170.6mg potassium; 6.3% vitamin A; 6.3% vitamin C; 2% calcium; 6.6% iron.

Total Cost Per Serving: $0.24
Adapted from Allrecipes.com | See the breakdown here
*The nutrition information and total cost may differ depending on the exact ingredients you use.